Mathematics teaches us how to make sense of the world around us through developing a child's ability to calculate, to reason and to solve problems. It enables children to understand and appreciate relationships and pattern in both number and space in their everyday lives.
At Warwick Road Primary School, we are using the Power Maths scheme of work, which is supplemented by materials from The White Rose Maths Hub to support the teaching, resourcing and assessing of maths.
Maths lessons will mainly focus on 3 stages— fluency, reasoning and problem solving. The fluency section allows children to practise their skills in a topic, the reasoning section provides an opportunity for children to deepen their thinking and apply their knowledge and skills in different ways and the problem solving section usually involves an open ended task for children to explore and discuss different possibilities and outcomes.
As a school, we aim to give all children a thorough understanding of number and algebra, shape, space and handling data. A strong emphasis is also placed on investigative and problem solving activities. The work is delivered through a balance of individual programmes, group work and whole class lessons. Our mathemetics curriculum has the overall aim of meeting the individual needs of children of all abilities, as well as offering challenge and enjoyment.
The curriculum is complemented with the study of mathematical topics and applied where possible in all cross curricular work. There is a strong commitment to practical activities leading to mathematical understanding as well as in mental arithmetic as a basis for the children to be able to tackle more complex mathematical operations with confidence.
In order to be a successful mathematician, we will provide children with multi-stage problems so they will improve their understanding of mathematics as a whole subject. A successful mathematician will have:
An understanding of the important concepts and an ability to make connections within mathematics.
A broad range of skills in using and applying mathematics.
Fluent knowledge and recall of number facts and the number system.
The ability to show initiative in solving problems in a wide range of contexts, including the new or unusual.
An ability to solve problems, by applying their skills to a variety of routine and non-routine problems. To reason, to think logically and to work systematically and accurately.
The ability to think independently and to persevere when faced with challenges, showing a confidence of success.
The confidence and fluency in mathematical knowledge, concepts and skills.
The ability to embrace the value of learning from mistakes and false starts.
The ability to reason, generalise and make sense of solutions.
Fluency in performing written and mental calculations and mathematical techniques.
A wide range of mathematical vocabulary.
A commitment to and passion for the subject.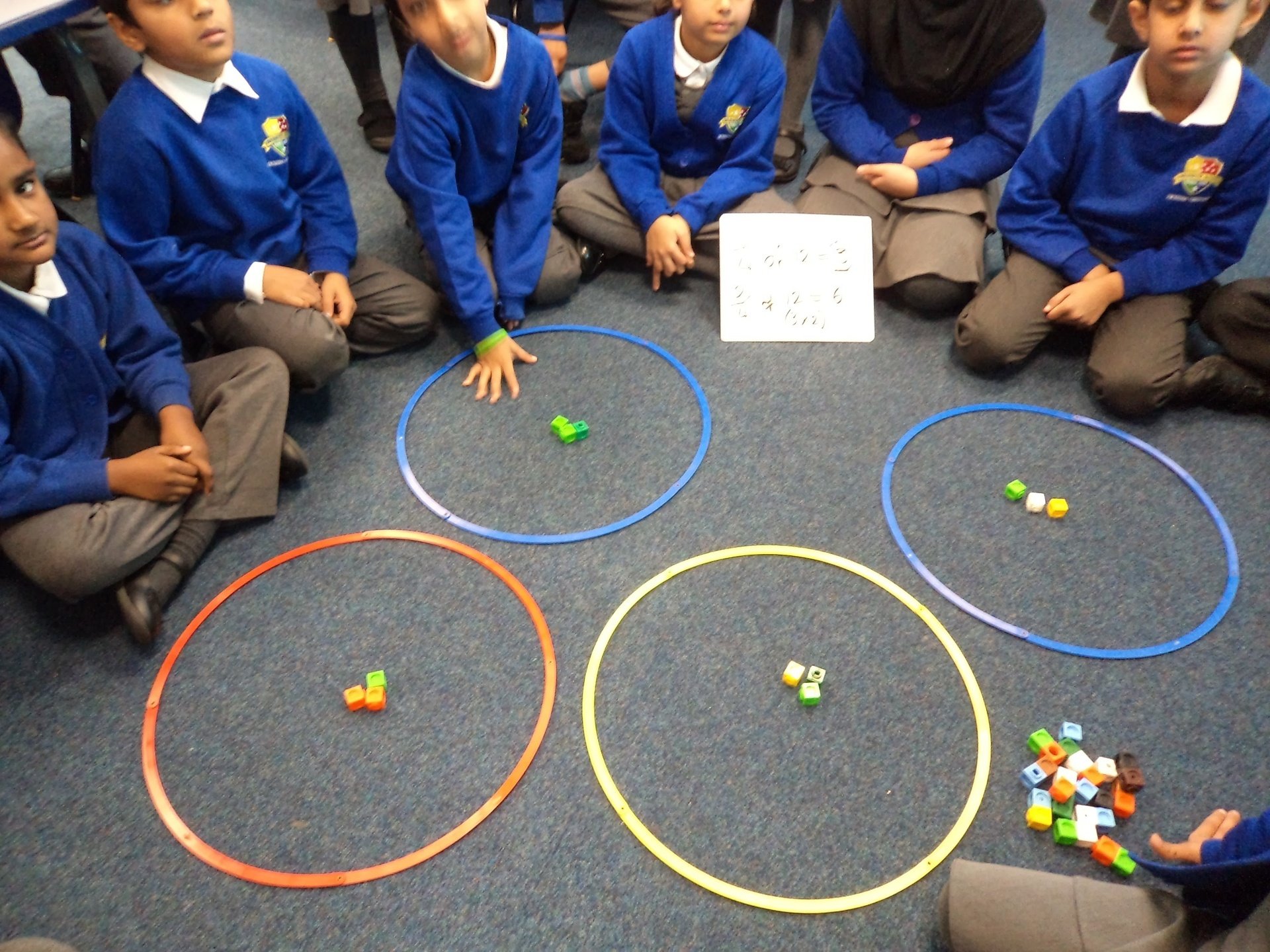 Working Walls
Each classroom has a designated maths working wall, which focusses on the unit children are learning for that specific week. The working wall displays the main learning objective of the week along with the success criteria, key mathematical vocabulary that children must use, a WAGOLL (What A Good One Looks Like) of how a specific calculation may be presented and the different steps needed in order to solve a calculation.